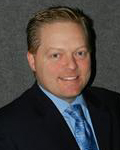 Sean has been the General Manager at Landmark Automotive Group in Springfield since 1996. Sean was instrumental in leading his dealership to earn the Chrysler Five Star Award for Excellence in 1998, which only 18% of Chrysler's dealers have achieved. The "Five Star" designation is only for dealers with the highest customer satisfaction ratings, and dealerships must go through a rigorous certification process involving intensive training for staff and a detailed inspection to ensure all Chrysler standards are met.

During his 28 year career with the Landmark Automotive Group, Sean has worked in Sales, Service, Parts, and Office departments. He began in management in 1994 as the Used Car Manager at Landmark Ford. In 1995 Sean transferred to Landmark Automotive Group in Springfield as the Used Car Manager, where he gained the Chrysler knowledge necessary to take on the General Manager role in 1996. Sean is a graduate of the University of Kentucky in 1993 and NADA Dealer Candidate Academy in 1995. Since 1996 Sean has worked his way up to being the CEO/President of Landmark Automotive Group.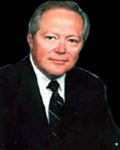 The late Bill Grant entered the automobile retail industry in 1975 by acquiring a Ford dealership in Springfield, IL, which became Landmark Ford. He was the President and CEO since the early days and continued to stay active in the Landmark Automotive Group's business. Bill served on the board of directors for the Ford Dealer Advertising Fund and was a member of the Chrysler-Plymouth National Dealer Council. Prior to 1975, Bill held various positions with IBM and in the banking industry.

Bill had many years experience on various boards of directors and was a member of the advisory board at First Trust Bank in Illinois. He was most recently a board member and Audit Committee chairperson for First Bank of Illinois Company, which ultimately became U.S. Bank. He had served on the First Bank board since 1983 and has served on the boards of 1st National Bank, First Trust Bank, Elliott State Bank and Central Bank, all of which are in Illinois. Bill was a lifetime trustee of the Illinois Symphony Orchestra and a past board member of the Springfield Boys and Girls Club.

His leadership and energetic spirit will contine to live on in the Landmark brand, and he will be greatly missed.