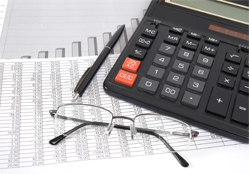 New and used car finance packages are available for all Fords, Chryslers, Jeeps, FIATs, Cadillacs, Chevrolets, GMCs, Buicks and other makes. Stop in today and fill out a credit application and take advantage of our financing deals for the Ford Mustang, Chrysler 300, Jeep Grand Cherokee, FIAT 500, Chevrolet Tahoe, Cadillac Escalade, Buick Encore and GMC Sierra, and any other models we sell. Let us assist you with processing your credit application or evaluating your Leasing options.

Are you concerned that your credit history will hold you back from owning the vehicle you want? Don't be! We can help you obtain the credit you deserve. We also have first time buyers programs for those of you that currently have no credit established and all are welcome to come in and learn what we can do for you. If it's a new or used car loan, or maybe a car lease you're looking for, we are here to assist you.

At Landmark Automotive Group, we are committed to helping you obtain a new car loan, used car loan or car lease when others have tried and failed. For your convenience, use our online car loan calculator. For immediate attention please contact us for more information.